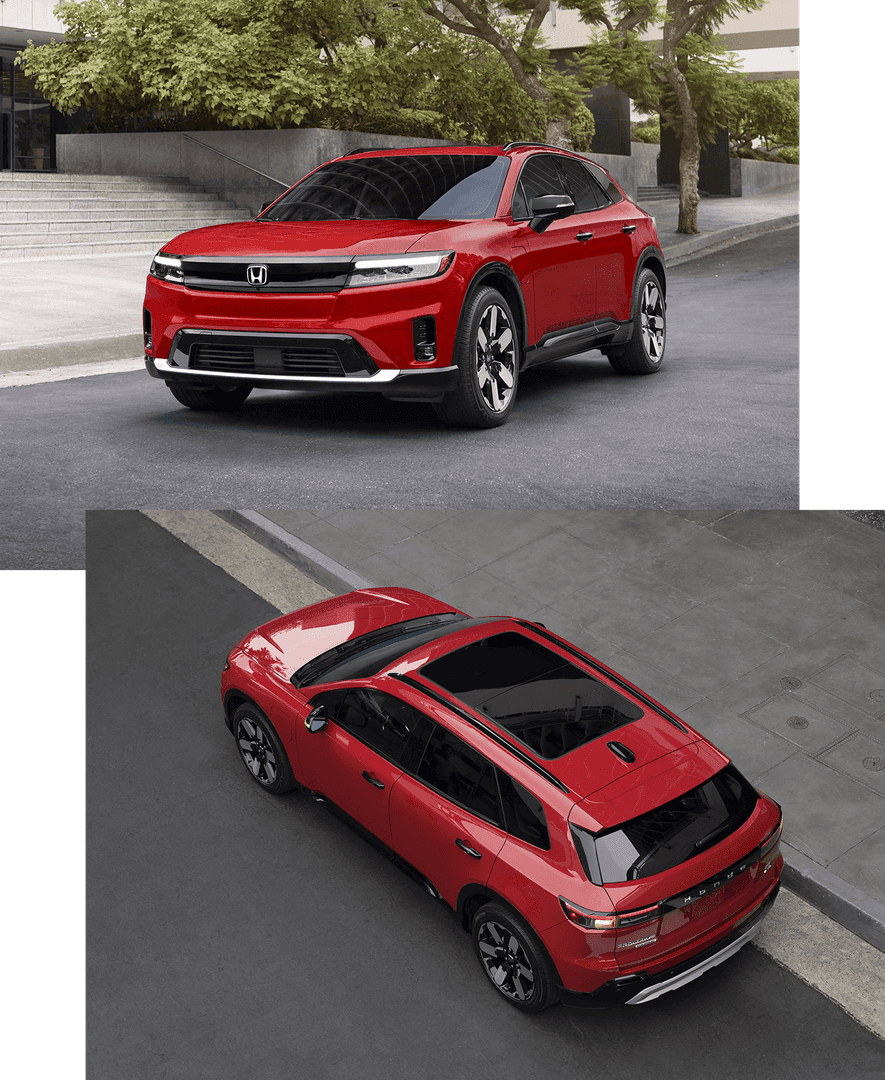 2024 Honda Prologue Design
The 2024 Honda Prologue is an electric vehicle designed for urban active buyers who prioritize space and capability. It is also suitable for on-the-go families and Honda enthusiasts transitioning to electric vehicles. With its fully electric powertrain, the Prologue offers everything Honda lovers enjoy, with added benefits. Featuring advanced EV technology, the Prologue boasts a range of 450 kilometers, all-wheel drive, and advanced charging capability. Even those unfamiliar with Honda, but looking for a technologically advanced electric vehicle, will likely find the new Prologue appealing.
The 2024 Honda Prologue boasts a revolutionary design, marking a pivotal change in Honda's design philosophy. Crafted by a team at the Honda Design Studio in Los Angeles using virtual reality, the result is a distinctively low and wide car, complete with optional 21-inch wheels, a departure from Honda's traditional designs. This vehicle prioritizes aerodynamics, with features like its rear spoiler curvature and specific wheel design not just for aesthetics but to boost driving efficiency by cutting down on wind noise and drag. The Prologue also debuts a revamped Honda badge, aligned with a modern typeface, and the e: series badge, highlighting Honda's global electric ambitions.
The Prologue has a spacious interior with a low beltline, creating an airy ambiance. It offers a generous volume of 3,877 litres, along with a unique rear seating arrangement that allows for dual recline options. The Prologue provides 714 litres of cargo room, which can expand to 1,634 litres by adjusting the seats, seamlessly blending style with utility.